26 Years Ago Today, The Film 'Friday' Was Released in Theaters
26 years ago today, the cult classic film 'Friday' was released. The film, directed by F. Gary Gray, was originally released in theaters on April 26, 1995 and secured $28.2 million at the box office.
Friday – Ice Cube's 1995 screenwriting debut – tells the story of Craig Jones (Ice Cube) who was fired from his job for stealing cardboard boxes. To make matters worse, his rent was due and he and his best friend Smokey (Chris Tucker) owed the neighborhood drug dealer money. Throughout the day, Craig and Smokey experienced the trials and tribulations of life in the hood.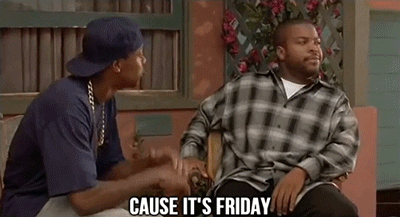 Back in May, Cube revealed that he wanted to release the much anticipated fourth instalment of the franchise on the 25th anniversary of the original movie: April 26, 2020.
Following the death of Witherspoon and Tommy "Tiny" Debo Lister Jr , the N.W.A. legend has given fans an update on the status of Last Friday.
John's character Mr. Jones, or "Pops," and Tommy "Tiny" Debo Lister were huge parts of the franchise, which inevitably causes complications for creator Ice Cube's latest instalment, Last Friday. Cube has alleged that Warner Bros. has "hi-jacked" the Friday film franchise.
Watch the trailer down below.
MORE NEWS & STORIES