Happy 45th Birthday, Nelly!
Today, Nov. 2, marks the birthday of multi-platinum rapper Nelly. The Entrepreneur, actor, and Grammy Award winning recording artist, Nelly has become a brand due to giving listeners chart-topping hits after hits while maintaining impressive album sales.
Ruling the early 2000's with his smooth flow, southern swag, catchy hooks, and strong verses, the Texas-born rapper turns 45 today.
The 'Hot In Herre' singer has spent a considerable amount of time in the spotlight; however, there are still some things that many people do not know about him... check out 8 things you didn't know about the St. Louis born artist.
8 Things You Probably Didn't Know About Nelly
Number One: Nelly Is Not His Real Name. 


In fact, the name Nelly was born with is Cornell Iral Haynes, Jr. Nelly was named after his dad, and his dad was a member of the Air Force.
Number Two: He Has the Highest-Selling Debut Album.
Nelly's debut album, Country Grammar, so was successful that it went Platinum nine times in the United States. Not only that, but it went Platinum 13 times worldwide!
Number Three: He Is a Vegetarian.
Nelly's tough exterior might not give it away, but did you know that he is a vegetarian? You won't find him chowing down on any steak or chicken wings anytime soon.
Number Four: He Has Four Children.
But not all of his children are his! Nelly takes care of two children who are biologically the children of his late sister. He has said that he loves all of his children – biological or not – equally.
Number Five: He Is Into Sports. 
In fact, Nelly is so into sports that he actually owns part of a team! Nelly is part-owner of the Charlotte Hornets.
Number Six: His Second Album Is Pretty Special. 


Nelly's second album was called Nellyville, and it was so popular that it was certified Platinum an impressive six times. The honor was given to the album on June 27, 2003.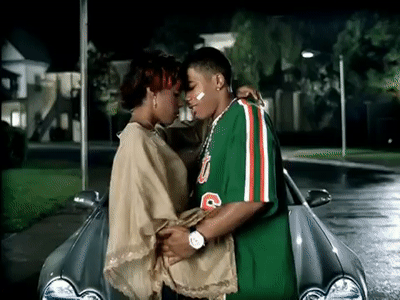 Number Seven: He Likes it Cold Inside. 


In an interview, Nelly said that his ideal indoor temperature is somewhere between 63 and 68 degrees Fahrenheit. That's pretty balmy, but maybe he just likes to bundle up inside (or save on electricity)!


Number Eight: All Eyez on Nelly


Nelly was unusual for being a rapper from the Midwest at a time when the hip-hop scenes were centered around the East Coast, West Coast and the South.
Nelly put the Midwest on the map for hip hop in 2001, with the release of his debut album Country Grammar.
FROM THE WEB