Lil' Kim To Publish Memoir Titled 'The Queen Bee'
Lil' Kim in The Game (2006)
Lil' Kim has announced a new memoir, entitled "Lil' Kim: The Queen Bee."
"I'm excited to finally get to tell my story after all this time," Lil' Kim told People. "Many people have thought they knew the story of Lil' Kim, but they have no idea."
The memoir: The Queen Bee puts into perspective Lil' Kim's nearly 30-year career, which had been under the spotlight since rosing to fame as the only female from the iconic rap collective, Junior M.A.F.I.A. and releasing her 1996 debut album 'Hard Core' which went double-platinum album. Executively produced by The Notorious BIG, it has sold nearly five million units worldwide.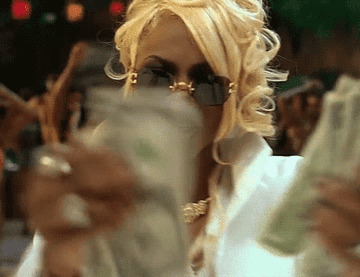 Kim's career has inspired a slew of successful rappers, including Megan Thee Stallion, Stefflon Don, Nicki Minaj and Cardi B. Kim names is rarely (if ever) left off any publications 'greatest rappers of all time" list… her legacy as of the the culture's greats is solidified.
Per its official description, the book will cover "hidden moments of her reign", which include "her complicated high-profile relationships, the misogynistic industry she fought to change through sex positivity, the challenging double standards of self-image and beauty in the spotlight, and the momentous act of loyalty that ultimately landed her in prison."
Between 2005 and 2006, Lil' Kim served a one-year prison sentence for a perjury charge related to a shooting incident in 2001.
She battles with low self esteem. At times, even the Queen has felt insecure about herself.
Lil Kim has made it clear that she suffers from low self-esteem. Stating that the men she dated have always made it a point to tell her she wasn't pretty enough.
Since becoming a mainstream name, Kim is hardly out of the headlines. Speaking to The Guardian back in 2013, she admitted that her life was somewhat of a "whirlwind."
"I think people have a misconception of me, period. My life has been a whirlwind sometimes, but it's different to what people think. I definitely feel like there's a misconception about me and who I am."
The rapper has since remained active as a recording artist. In 2019, Lil' Kim released her fifth studio album, '9'.
The memoir will be published Nov. 2 via Hachette Books.
MORE NEWS & STORIES