Nostalgic Rewind: Dilemma by Nelly & Kelly
On August 17, 2002 Nelly & Kelly released the Hip-Hop/R&B world hit 'Dilemma'
On June 25, 2002 Nelly released his second solo album called 'Nellyville'. The album immediately went to #1 on the US Billboard 200. The album was supported by six singles including the number-one hits 'Hot in Herre' and 'Dilemma'. But the bad news for Nelly: his 'Hot in Herre' fell from No. 1 on the Billboard Hot 100 after seven weeks. The good news for Nelly: his follow-up 'Dilemma,' featuring Kelly Rowland, took over for its first of 10 weeks at No. 1. It was a number-one hit in ten countries, including the United Kingdom, the United States and Australia, selling over 7.6 million copies worldwide, becoming one of the best selling singles of all time.
5 Facts You Probably Didn't Know About Hip-Hop/R&B Worldhit 'Dilemma'
1. Ashanti's 'Foolish' was the only other song in 2002 to spend as many weeks on top of the Hot 100 as 'Dilemma.'
2. 'Dilemma' includes a sample from Patti LaBelle's 'Love, Need and Want You'
Pattie LaBelle also played Kelly's mother in the music video of Dilemma.
3. 'Dilemma' actually had two runs in 2002 as the number one song in America. The first stretch lasted from August 17, 2002 to September 28, 2002 before the song was dethroned by 'A Moment Like This' by Kelly Clarkson. The song regained the top spot on October 19. October 26 marked the ninth week 'Dilemma' topped the Hot 100 in 2002.
4. What song ended up permanently knocking 'Dilemma' off its perch? 'Lose Yourself' by Eminem, which ended up being the first rap song ever to win an Oscar for Best Original Song.
5. 'Dilemma' won a Grammy in 2003 for Best Rap/Sung Collaboration. Nelly won another Grammy that year for Best Male Solo Rap Performance for 'Hot in Herre.'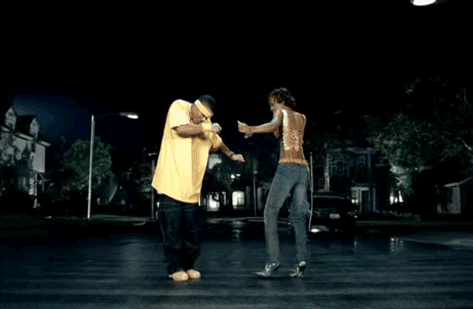 FROM THE WEB