Today in Hip Hop History | Fugees Released Their Second and Final Album 'The Score'
Updated: Mar 6, 2021
Ready Or Not, Here I Come, You Can't Hide.
There are some albums that have been widely embraced by all music fans, regardless of their personal tastes, and The Score by Fugees is definitely one of them.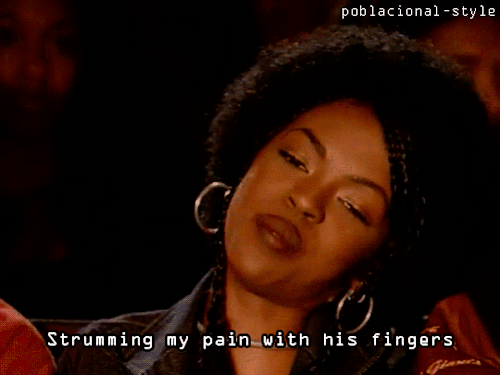 For music lovers of a certain age, the album was massively important because it provided a small glimpse at the much larger and diverse world of hip-hop, soul and reggae that was just waiting to be explored.
Fugees use of samples on The Score is so impressive because they drew inspiration from the likes of The Delfonics, The Flamingos, Roberta Flack, The Moody Blues, Bob Marley and even Enya on this era-defining 90s album.
To understand its significance, you have to take a look at the broader tumultuous environment that hip-hop had descended into in '96.
1996 was a rough year for hip-hop, though in early February the world had no idea how bad it would get.
Mr. Cee of the San Francisco group RBL Posse was killed in January, setting off a media frenzy equating hip-hop with violence. That narrative reached its head in September, when Tupac Shakur would record some of his greatest music and meet the bullet that would end his life and six month later also the life of The Notorious B.I.G.
This animosity provided an unnecessary distraction in the '90s as a heated war-of-words was in danger of taking attention away from some incredibly progressive and groundbreaking albums by artists like De La Soul, A Tribe Called Quest, Jurassic 5, NWA, Public Enemy and The Roots.
The Score was almost like a bridge between East and West Coast rap, it was a record that the hip-hop community badly needed during a tumultuous time.
The album was also the first time that a new generation of music fans were exposed to the concept of cuts, mixes, dubs, dialogue and samples being used to link tracks, which has since become a norm.
The Score was a commercial success, peaking at the number one spot on both the Billboard 200, and the Top R&B/Hip-hop Albums chart (it was a number one album on the latter in 1996 on the year-end chart). The singles "Killing Me Softly", "Fu-Gee-La", and "Ready or Not" also achieved notable chart success, and helped the group achieve worldwide recognition.
Listen to The Score down below.
The album is available for purchase on Apple Music.
MORE NEWS & STORIES