Today in Hip Hop History | Missy Elliott Released Her Debut Album 'Supa Dupa Fly'
This year marks the 23-year anniversary of Missy Elliott's Supa Dupa Fly, the debut album that catapulted the rapper/singer/producer extraordinaire into superstardom. The album is considered by many to be a timeless hip-hop record.
With her playful rhymes and lush harmonies, and the twitchy, distinctive beats of her producer Tim "Timbaland" Mosley, Supa Dupa Fly debuted at Number Three on the Billboard 200 and has sold 1.2 million copies in the United States.
Check out 5 Things You Didn't Know About Missy's Iconic Debut Album
1. Halloween 2019
On Halloween 2019 Elliott revealed on Twitter that she dressed up to recreate Supa Dupa Fly's album artwork, challenging fans to spot the differences between the 2019 image and the original 1997 shoot.
2. Missy was reluctant to record a solo album
Missy Elliott started her career in an early Nineties girl group called Sista, which Jodeci's DeVante Swing signed to his Swing Mob imprint. It was during Swing Mob's brief lifespan that Elliott and other future stars – including Timbaland, Ginuwine, Playa and Tweet – honed their craft and found their unique sound. After Swing Mob folded and Sista split, Elliott started writing hits for other artists and grabbed the spotlight with guest appearances.
But even when Elektra Records offered Elliott her own imprint, the Goldmind, to sign and produce her own artists, the rapper was reticent about making an album of her own part of the deal. "I encouraged it, dropped hints about it," Sylvia Rhone, then CEO of Elektra, told Rolling Stone in 1999. "I think she realized her confidence level had grown with the success of the writing and the featured lines she was doing."
3. Bad Boy Records tried to sign her
When Missy Elliott burst on the scene in 1997, she was celebrated by many as an inventive, offbeat alternative to the flashy sample-driven hits of Bad Boy Records that ruled the pop charts that year. But of course, Sean "Puff Daddy" Combs was right there in the video for "The Rain," dancing with Missy and giving her his co-sign. He'd actually campaigned for a bigger role in her career. After Elliott kicked her star-making "hee-hee-hee-hee-how" flow on the Bad Boy remix of Gina Thompson's 1996 single "The Things That You Do," Combs tried to sign her, ultimately losing out to Elektra.


4. Supa Dupa Fly was recorded in one week
In the spring of 1997, with Timbaland and Elliott's work with Aaliyah and SWV on the airwaves, they were in high demand to work with big stars in state-of-the-art New York studios. But when it was time to record Elliott's album, they flew back home to Virginia Beach to work in a studio the size of a bedroom, and recorded the bulk of Supa Dupa Fly's beats and vocals in the space of a week. Some of the famous guests took a trip down to Missy's hometown, including Busta Rhymes, who mentions in the album's intro that


"I just came out here, an hour and 25 minutes in one of them Gilligan's Island shits from New York to Virginia."
5. "The Rain (Supa Dupa Fly)" did not actually chart on the Hot 100 due to a technicality
Supa Dupa Fly's lead single was a massive hit on both radio and MTV. And yet, it never charted on the Hot 100.
Why? In the 90s, labels began to phase out commercially available singles, meaning that many major hits were only issued on promotional singles sent to radio stations, and that consumers wanting that hit would have to buy the entire album to have it. Billboard's longstanding rule that a song must be commercially available as a physical single to chart, once uncontroversial, began to disqualify some very popular songs.
In the summer of 1997, songs like Sugar Ray's "Fly" and Will Smith's "Men in Black" might have hit Number One on the Hot 100 if their singles had been sold in stores. Because it wasn't initially released on a physical format, Elliott did not get on the Hot 100 for her first solo hit, although "The Rain (Supa Dupa Fly)" did reach Number Four on Billboard's Hot R&B/Hip-Hop Songs chart, which had no such requirements.
"Sock It 2 Me," released commercially, peaked at Number 12 on the Hot 100. By the end of 1998, Billboard revised its rules, and Missy commenced a long string of hits on the chart.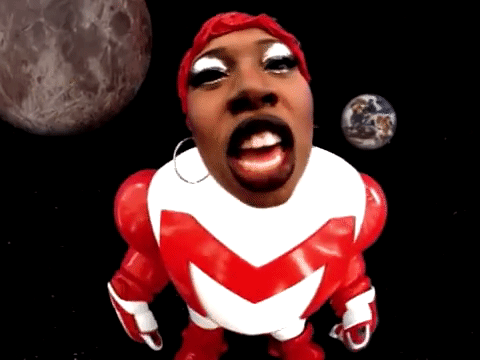 Listen to Supa Dupa Fly down below.
MORE NEWS & STORIES