Today in R&B History | Aaliyah Passed Away 19 Years Ago
19 years ago, we lost the R&B sensation when the plane she was on crashed at the Marsh Harbour Airport on the Abaco Islands, Bahamas. Sadly, the singer was only 22-years-old.
Even though she is no longer with us on earth, her memorable spirit is still something many fans adore and miss.
With her girl-next-door charm, baggy pants and unforgettable signature quirks like the soft swoop bang over her eye, she was definitely a leading artist reigniting the charge for women in R&B.
The Brooklyn-born, Detroit-raised singer got her first taste of the spotlight after appearing on Star Search at age 10. By 12, she signed her first record contract with Jive, and released her first album, Age Ain't Nothing but a Number, which sold three million copies and went double platinum.
Her second album (on which she worked with Timbaland and Missy Elliot), One in a Million, sold 8 million copies worldwide. The single 'Try Again' from that record earned her a Grammy nomination.
She then began acting, first in Romeo Must Die, for which she also sang on the soundtrack, and then Queen of the Damned.
Her third and final album, the eponymous-named Aaliyah, was released in July 2001 - the month before she died.
I want people to remember me as a full on entertainer and a good person.
Aaliyah Dana Haughton is still ranked by Billboard magazine as the 10th most successful female R&B artist of the past 25 years.
The month before she died in a plane crash, Aaliyah said she had a recurring dream that she was flying away from her problems.
"It is dark in my favourite dream. Someone is following me. I don't know why. I'm scared" (she said in an interview with the German magazine Die Zeit)
"Then, suddenly, I lift off. Far away. How do I feel? As if I am swimming in the air. Free. Nobody can reach me. Nobody can touch me. It's a wonderful feeling."
The interview, in a Paris hotel, was one of the last given by the 22-year-old star, who died with eight others when her plane crashed after takeoff in the Bahamas.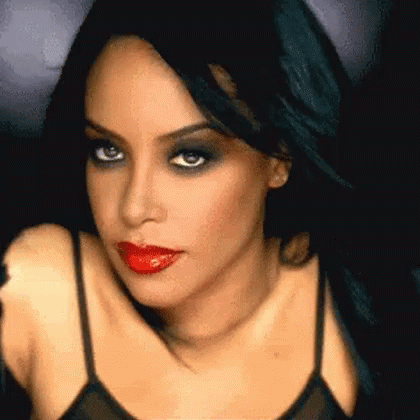 On Novemeber 16, 2002 a tribute video/song 'I Miss You' for Aaliyah was released. The song peaked on top of the Hot R&B/Hip-Hop Songs chart and reached number three on The Hot 100, becoming Aaliyah's highest-charting single after her 2000 number-one hit 'Try Again' featuring Timbaland.
The music video begins with various artists saddened over Aaliyah's death with DMX delivering a message to his dear friend Aaliyah with the words:
"Dearest, sweet Aaliyah, I have trouble accepting the fact that you're gone... so I won't. It'll be like... we went for a while without seeing each other. But I can understand why God would've wanted you close to Him, cause you were truly an angel on earth... in my own special way.. I love you and miss you"
MORE NEWS & STORIES